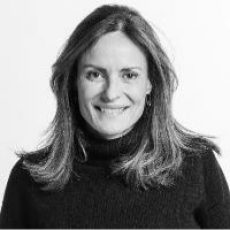 Global Development & Technology Manager
In this role, Ana leads the Agency's efforts in several areas with the aim of identifying and bringing innovative, creative and revolutionary solutions in technology, for the construction of businesses with a positive and inclusive social impact, capable of ensuring in the long term an improvement in the quality of life of developing communities, in a sustainable way and at the same time ensuring good environmental practices.
All business opportunities identified and supported by PNI have an explicit social or environmental cause and their profits are partially reinvested for the continuous achievement of their pre-established social objectives.
Ana's professional background is in finance management and marketing, with proven track record over 20 years in the FMCG industry. Part of these career passed by companies such as Danone International Brands and Carlsberg Group.
With extensive experience in marketing strategy, business development, project management, commercial leadership, and team's development.
For the past 7 years and after the end of her corporate career, she decided to invest in new challenges and new business areas, embracing projects related to health, nanotechnology, aggrotech, fintech and social impact business, and on her mission in PNI.
"Each person is the agent of change in one' s own life and in the society, reason why the investments made seek to encourage people and projects to find ways for their autonomy and sustainability".